SUPER BOWL SUNDAY
SUPER BOWL SUNDAY
Featured

Price, low to high

Price, high to low

Alphabetically, A-Z

Alphabetically, Z-A

Date, old to new

Date, new to old

Best Selling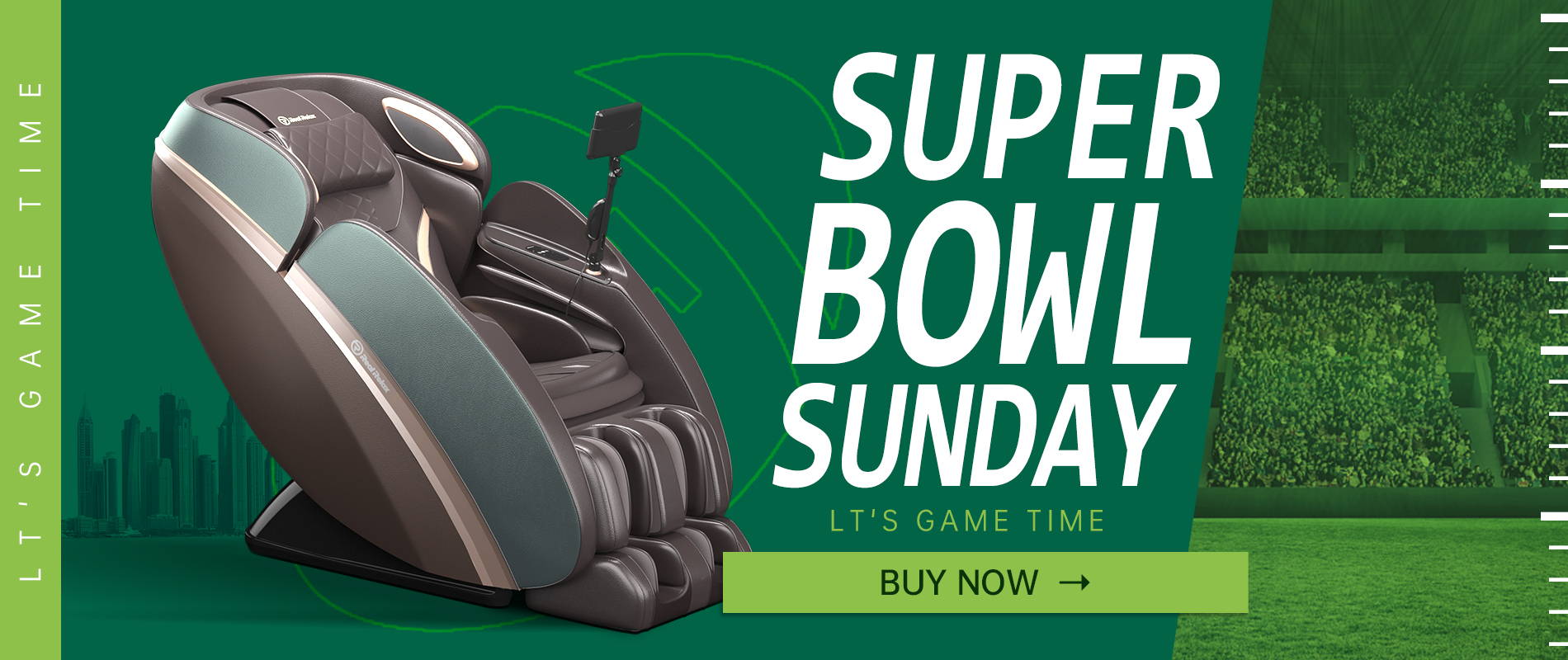 Great first massage chair
Excellent sitting in after a long, hard day's work. Relaxing and hits all of the points it needs to. The remote is a bit basic. Great for a first massage chair though. Very basic on/off and full pressure/half pressure. Also the butt vibrates. Love the full recline setting.You are going to need a towel to fold up and stick between the rollers and the back faux-leather flap if it is not comfortable for you.
Big, heavy and totally worth it
The massager does a great job, and the remote is also nice. You can even configure the remote options if you go into the settings. For example, in mild mode leave the leg airbags off. Tons of options. And it's nice how far the chair reclines back. The heat and vibration are also good. It doesn't to the best job on high up on the neck, and for me the airbags on the leg and chairs are really REALLY strong, but overall I think it's great! Definitely recommend!
Most fought after place in the house to sit
This chair has surpassed all my expectations. Don't panic when you only receive only 1/2 a chair on your Fedex tracking shipping date, you will receive another box the next day. It was packaged well and mine arrived exactly 7 days earlier than the promised date. The chair itself is just amazing. The hardest part to get use to is relaxing. Once your use to all the pressures and movements of the chair and fully relax and let the chair do its job, you will get lost in the moment. I highly recommend this chair. For the price, quality and components you simply can't beat it.
Worth Every Penny!!!!!!!!
This chair is fantastic! I'm 6.2 feet tall and even at my height this chair is pretty darn comfortable fully upright and is TOTALLY comfortable in Zero-Gravity mode (I actually fell asleep in it, lol!). Chair assembly took about 15 minutes and was relatively painless-just watch the Favor-3 video on youtube... I do wish it had an independent power adjustment for leg elevation (only because of my VERY long legs when sitting totally upright, for most people this is simply a "non-issue") but the legs automatically adjust out in Zero-Gravity mode, so at the price one can hardly complain that it doesn't have every feature under the Sun-it does everything else so good I can forgive that! HIGHLY RECOMMENDED!!!!!!!!!!!!!!!!!!!!!!!!!!!!!!!